REAL CLIENTS.
REAL IMPACT.
WELCOME TO OUR CLIENT AND WORK PORTFOLIO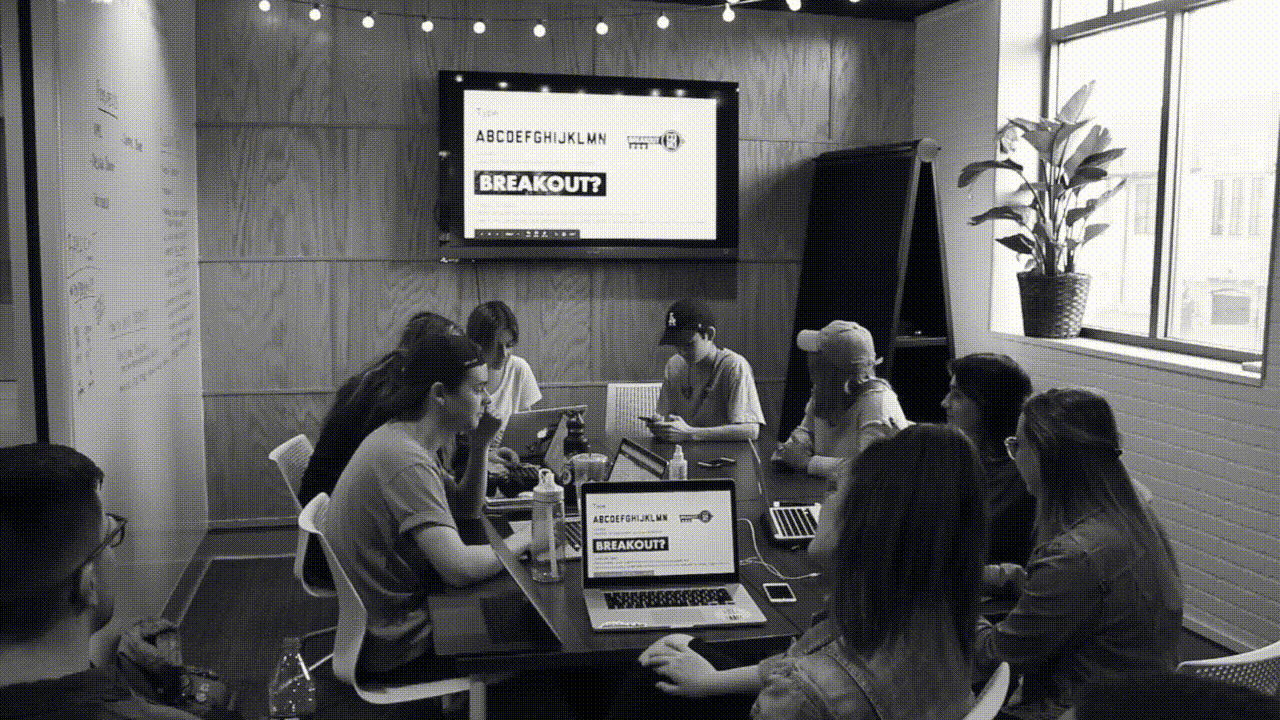 OUR WORK FRIENDS:
(SOME MAY FORMALLY CALL THEM CLIENTS!)
CLICK THE EACH IMAGE TO LEARN MORE!
OUR CURRENT SERVICES:
WHY DO WE SAY 'CURRENT' SERVICES? WELL, RATHER THAN FITTING STUDENTS INTO THE MOLD OF OUR BUSINESS, WE MOLD TO THEM AND THEIR PASSIONS. THIS ALLOWS US TO HOUSE A SUPER DIVERSE BODY OF TALENT, ENGINEER BETTER TEAMS AROUND OUR CLIENTS, AND BRING THE MOST CATERED RELEVANCE TO OUR STUDENTS.
SO, IF TOMORROW WE MEET A SUPER TALENTED SOFTWARE ENGINEER, OR BELLY DANCER, OR WHATEVER ELSE WE THINK IS AWESOME, IT WILL BE LISTED BELOW TOO!
CASE STUDY: FALL 2017 LOOKBOOK
CLIENT: THE BRIDGE AT MIZZOU
OBJECTIVE: CLARIFY AND CAPTURE THE BRIDGE BRAND BY CREATING A COMPLETE LOOKBOOK OF THEIR IN-STORE PARTNERS
(view horizontally on mobile)
Case study: Branding package
client: roo storage
objective: develop complete brand package that effectively communicates the roo brand in a minimal, professional, and colorful way.
Creative director: matt mcmullen
CASE STUDY: STORAGE MADE SIMPLE CAMPAIGN
CLIENT: ROO STORAGE
OBJECTIVE: CREATE A 60 SECOND VIDEO THAT SYMBOLICALLY HIGHLIGHTS THE SIMPLICITY OF USING ROO'S PLATFORM. RY DIRECTED ALL PRODUCTION, EDITING, COPY, CREATIVE, AND VOICEOVER IN THE VIDEO BELOW.
VIDEOS PRODUCED FOR BREAKOUT COMO:
MORE VIDEO EXAMPLES BELOW:
CASE STUDY: CIVIL WAR ESCAPE ROOM LAUNCH
CLIENT: BREAKOUT COMO
OBJECTIVE: GROW ATTENTION FOR NEW ROOM LAUNCH OVER FACEBOOK BY CREATING GIVEAWAY TO PROMPT ORGANIC VIRALITY
CASE STUDY: COMMUNITY GIVEAWAY
CLIENT: THE LABEL
OBJECTIVE: CREATE USER GENERATED HYPE AROUND THEIR NEXT PRODUCT RELEASE BY OFFERING A FREE OUTFIT AND PHOTOSHOOT WITH THE LABEL CREATIVE TEAM.
WE CREATE EXPERIENCES BETWEEN OUR CLIENTS AND THEIR CUSTOMERS
CASE STUDY: galentine's workshop
client: the bridge
objective: create a valentine's day themed event that engages the bridge's target audience (college women) and promotes an environment of creativity
case study: bridgefest
client: the bridge
objective: under their mission to empower the creative, the bridge wanted to create an event that empowered the student community of musicians at mizzou. As a celebration of their brand and mission, we created bridgefest.
CLIENTS: THE LABEL & THE BRIDGE
OBJECTIVE: MANAGE AND CREATE COHESIVE CONTENT THAT IS ON-BRAND, PROMOTE CONSISTENT SOCIAL GROWTH BY INTERACTING WITH CUSTOMERS AND SOCIAL COMMUNITIES, TRACK ENGAGEMENT AND ANALYTICS.
roo - storage solutions
because Storage doesn't have to suck.
roo is a start-up tech company THAT IS CREATING a new way to buy and lease storage space. Their platform allows homeowners and those with extra space to "lease" out their space to those who need a little extra room in their lives.
breakout como - escape rooms
Breakout como is columbia's highest rated escape room. With 4 unique escape rooms, breakout como is perfect for family gatherings, corporate events, or the avid problem solver!
the label - exclusive products
The label markets exclusive, affordable, student-made products solely over instagram. utilizing influencers, strategic media generation, and product styling, the label brings its entire transaction process straight to social media.
The label currently works with 4 student companies, and looks to relevant youth for their social media + social + product strategy
The bridge - empowering the creative
The bridge is an umbrella retail company housed within mizzou's student center. With a mission to "empower the creative," the bridge partners with over 20 unique student brands. Their cohesive storefront has anything from apparel and art, to jewelry and cosmetics.
The bridge currently looks to relevant youth for its social media management, event strategy, in-store merchandising, and financial management.
INTERESTED IN
WORKING WITH US?